Line Cromatint®
High concentration water based organic and inorganic pigment concentrates specially developed for application in real estate paints (interior and / or exterior, depending on the pigment base). They provide excellent yield, stability and compatibility with most formulations. They are produced by mechanical dispersion and grinding processes, in the presence of anionic and / or nonionic dispersing agents and humectants, free of ethoxylated nonylphenol and heavy metals.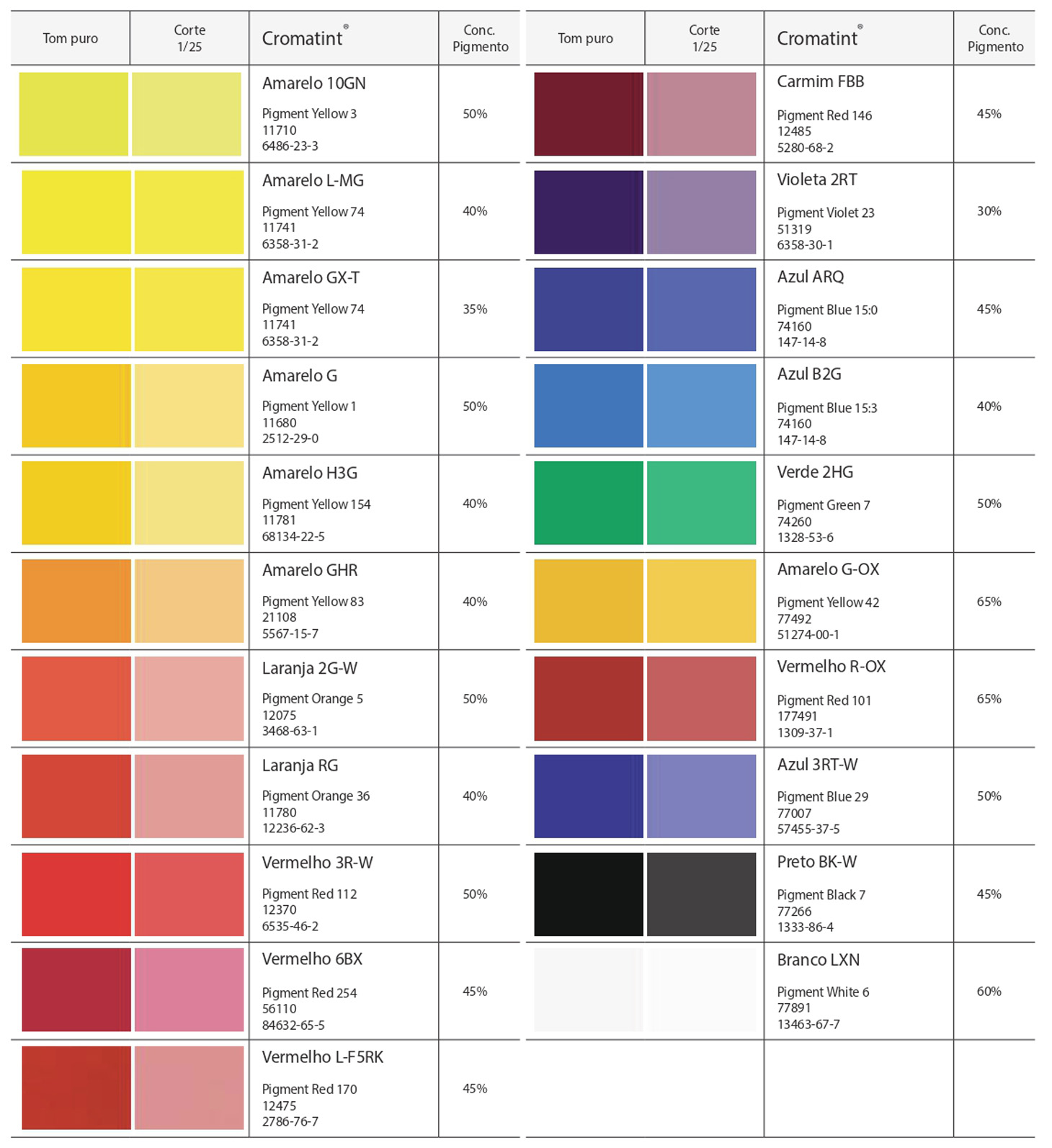 Packaging: Plastic buckets containing 20 kg to 30 kg / IBC's containing 1,000 kg
The Illustrations presented in this catalog are for guidance only and are required to be verified through laboratory tests.