Line Cromalit®
Synthetic organic pigments in powder form. They have high tinting power, good coverage, high degree of micronization, softness and excellent dispersibility. Cromalit pigments are free of heavy metals and are recommended for various purposes such as: real estate paints; printing inks; special inks, plastics, rubbers, etc.
The levels of light fastness, alkalis, acids, solvents, heat, etc., vary depending on the pigment type and purpose of use, please refer to specific table.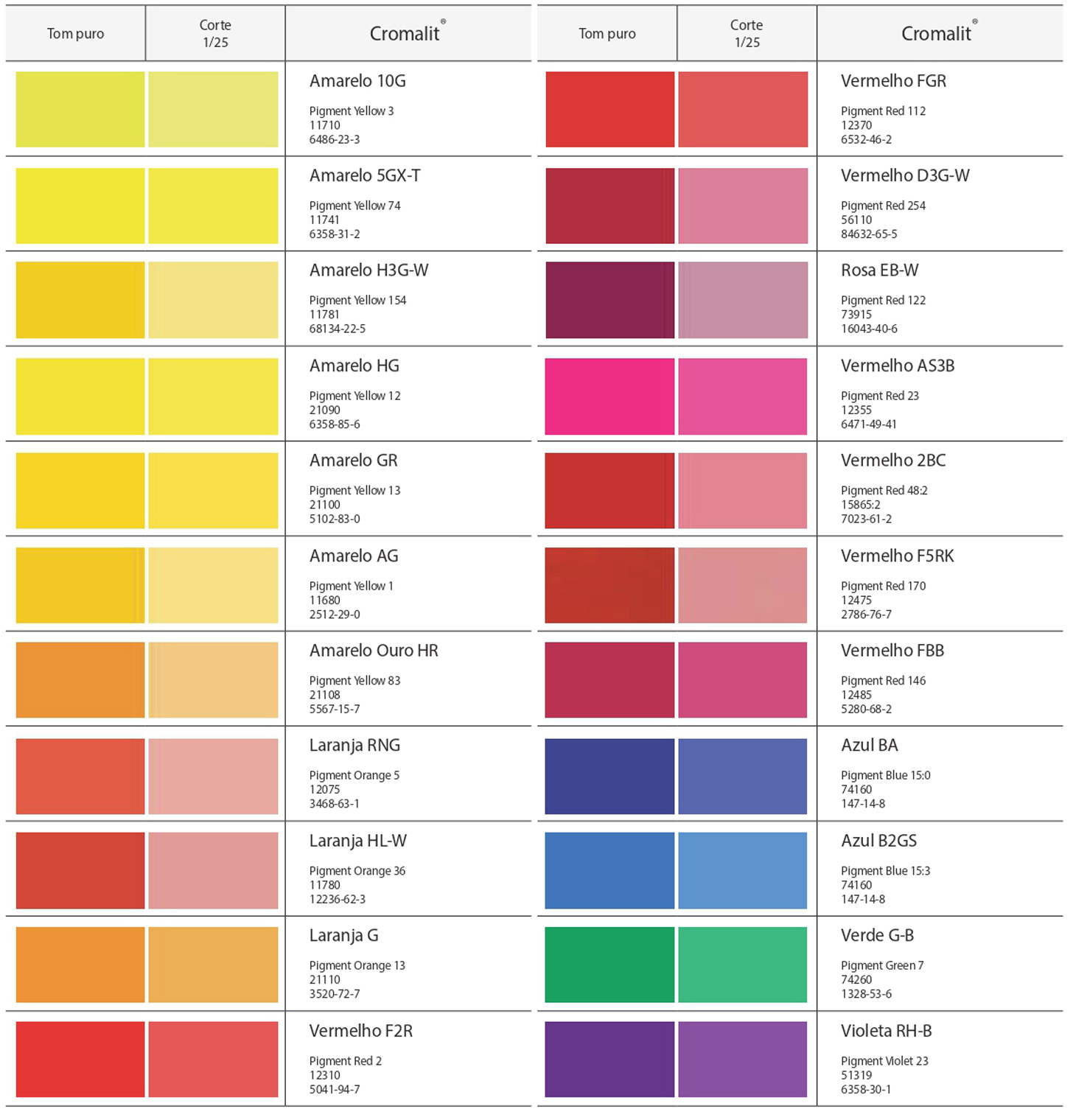 Origin: China / India
Packaging: Cardboard bags containing 25,0 kg.